True fan
Posts: 164
Joined: Thu Dec 07, 2017 10:33 am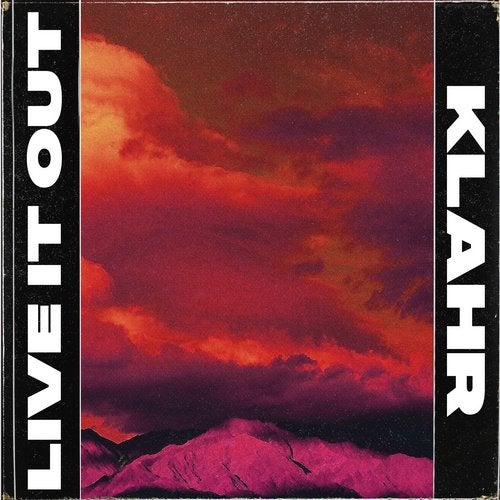 Klahr returns to Axtone with new single 'Live it Out' having just released his remix of Axwell/\Ingrosso's 'Dreamer' and proving once again the Swede's sound is impossible to categorise with expectations challenged at every turn.
'Live it out' has a distinctly industrial feel with the vocal a stark reminder to us all that 'you'll never be young again' although the spritely Johannes Klahr has no such concerns at twenty years of age.
Kicking off 2018 was Klahr's 'Dreamer' Remix that featured on the gargantuan Mr Suicide Sheep YouTube channel with the taste making curator putting it better than we ever could "The original is pretty great but Klahr really makes it special in my opinion"
2017 saw Klahr flex his creative muscles across a wide spectrum of genres with a number of release including the four track EP 'Dreaming Wild', 'Boiling' & 'Similarities' alongside Felix Pallas. Johannes also turned his hand to pop starlet production with Maty Noyes' 'Say It To my Face' released through Republic records.
DOWNLOAD/STREAM
https://axtone.lnk.to/liveitout
RELEASE DATE
2018-03-02
CATALOG
AXT103
Release: 2.3.2018 (according to SpeeeedyEDM Blog)
https://vk.com/speeeedy?w=wall-31352730_787792
Administrator
Posts: 442
Joined: Sun Feb 12, 2012 1:30 pm
Location: The Netherlands
DJ Gear: Spotify
Klahr exploring new styles i see!
Gonna be vocal mix + instru and i actually enjoy it on first listen
More Life
I worship Axwell
Posts: 416
Joined: Wed Mar 23, 2016 7:04 pm
DJ Gear: DDJ-SX
"Goosebumps never lie..."
I worship Axwell
Posts: 3137
Joined: Tue Aug 04, 2009 7:44 pm
Location: Rotterdam City Of Love, The Netherlands
Administrator
Posts: 442
Joined: Sun Feb 12, 2012 1:30 pm
Location: The Netherlands
DJ Gear: Spotify
I worship Axwell
Posts: 3137
Joined: Tue Aug 04, 2009 7:44 pm
Location: Rotterdam City Of Love, The Netherlands
jz1

wrote:

↑

Tue Feb 27, 2018 8:30 pm

No freebie

U gotta throw the dollas
SIMILAR TOPICS
Klahr - ID by CristianoDonaldo « Mon Apr 30, 2018 9:37 pm
Klahr Thread by i_AM « Fri Oct 26, 2018 10:48 pm
Klahr - Dreaming Wild EP by PATWELL « Mon Oct 16, 2017 4:29 pm
Klahr - Lyon x Sapphire EP [Axtone] by roule3000 « Fri Feb 12, 2016 2:56 pm
AXT097 Felix Pallas - Similarities (Klahr edit) by Vinelli « Wed Dec 06, 2017 9:43 pm
Klahr & Galavant feat. Natali Moor - Boiling [Axtone] by hedz « Sun Jun 11, 2017 1:27 pm
Shm Live @ BBC 1 by Squid « Thu Sep 22, 2011 1:01 pm
New Live Set!!!! by Trodi « Mon May 24, 2010 10:38 am
Prydz live ? by axwellfan « Sat Apr 18, 2009 6:47 am
axwell live Paris by leo atlan « Thu Mar 05, 2009 10:19 am